Watch Video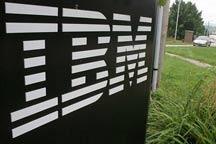 Play Video
European Union competition regulators have launched two anti-trust investigations against IBM, suspecting the tech giant of abusing its dominant position in the mainframe computer market.
One investigation follows complaints by emulator software vendors against IBM's practices, and focuses on the U.S. computer group's alleged tying of mainframe hardware to its mainframe operating system. The second probe concerns alleged discriminatory behavior towards competing suppliers of mainframe maintenance services.
IBM is rejecting the allegations but promised to cooperate fully with the investigation. It says Microsoft and other big competitors had inspired the European Commission's action.
Editor:Xiong Qu |Source: CNTV.CN