Background: Several economic institutions are warning that China's consumer price index, could reach a new high in July. And it could surpass the country's 3 percent alert level. Full story >>
Watch Video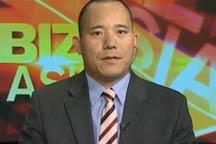 Play Video
For more, we're joined by Professor Xiang Songzuo, Deputy Director at the Center for International Monetary Research at Renmin University. Hello Professor Xiang.
Q1. China's facing heightened inflationary pressures. What's causing it, and how hard will it be to control?
Q2. There seems to be concerns that the July CPI will be higher. Do you agree?
Q3. What then do you expect to see with regard to interest rate movements?
Editor:Xiong Qu |Source: CNTV.CN