Background: The Conference Board, a New York-based business and economics research group, reported that consumer attitudes worsened this month, as did fears over the job market. Full story >>
Watch Video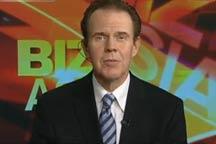 Play Video
For more analysis, joining us now is Andrew Leckey from Arizona State University.
1. The U.S. markets are seeing a strong performance along with the listed firms'better than expected profit earnings for the second quarter. But some say maintaining sustained growth momentum in the equity markets needs a clear sign of U.S. economic growth, do you agree? What are your views on the U.S. markets in the second half?
2. The recently-passed financial regulatory reform bill is lowering earnings expectations for Wall Street banks. What are your expectations for their prospects in the future?
3. In recent weeks, there are increasing concerns about the slow pace of recovery in the U.S., with some fears of a double dip, what's your take on that? And the U.S. will report its second quarter GDP figures this Friday, what are your expectations?
Editor:Xiong Qu |Source: CNTV.CN