Background: The People's Bank Of China, together with China Securities, Banking and Insurance Regulatory Commissions, have issued guidelines on the provision of more rural financial products. The new measures will boost service innovation in the countryside, and help agricultural businesses to list on the stock market. Full story >>
Watch Video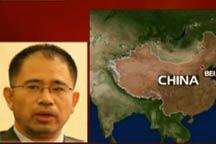 Play Video
For more, joining us on the line is professor Liu Baocheng from University of International Business and Economics. Hello professor.
Q1. The government is backing agricultural related firms to go public. But they need a large amount of capital to be listed on the market. Capital shortage will block quite a number of companies. What should they do to tackle this problem?
Q2. Besides existing measures like IPOs and bond issues, are there any other financial channels that could be used to boost the agricultural sector?
Editor:Xiong Qu |Source: CNTV.CN