Watch Video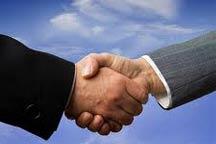 Play Video
China's massive stimulus spending has had some effect in propelling the nation's economic growth amid the global gloom. But the fiscal expansion has mainly built up state-owned enterprises, leaving the private sector unattended. The government now promises private investors a bigger role. Will the new measures help drive another round of growth? What changes can be expected by China's private economy? Today, we begin a series examining these questions. In our first installment, we take a closer look at the new policy promoting private investment.
The range of sectors now open to private investment have been traditionally dominated by state owned companies. In our next installment, we look at private companies operating within largely monopolized sectors.
One step closer towards meaningful change for China's private investment sector.
On July 26th, China's Cabinet further expanded on responsibilities regarding the promotion of private investment for government departments and local authorities. The State Council's move followed the nation's first draft in mid-May encouraging private investment in a new range of sectors. Officials say the next step is to nail down detailed enforcement measures.
Han Zhifeng, Official of National Development & Reform Commission said "Authorities who have been assigned tasks should work out detailed implementation measures as soon as possible. These measures should be as elaborate as possible and be real operational guidelines."
The new guidelines on private investment are not new. The government has unveiled a number of similar policies over the past years, to help develop the private sector. But the guidelines lacked detail and turn out to be unsuccessful.
In response, the new policy makes efforts to be more specific. It defines sectors that promise easier access for private capital, including transport, telecom, financial services, oil and natural gas. And it also clarifies how they will tap into these areas.
Liu Shangxi, Deputy Director of Research Institute for Fiscal Science said "By expanding the investment scale, the new policy in fact increases support to private capital. It reflects the government's strong determination to create a fair and sound environment for both state and private investors. I think this is a good opportunity for private companies."
Even so, private investors are still holding back from making any moves. Zhao Min is the founder of a management consulting company. He say she and many of his clients remain cautious optimistic about the policy and they hope to see operational details from government departments and local authorities.
Zhao Min, Founder of Adfaith Management Consulting said "The central government's policies are always encouraging. But it doesn't make any sense unless they can turn into clearly-defined implementation measures under responsibilities of specific departments."
China's private investment accounts for nearly 60 percent of the nation's fixed assets. But of the 80 industrial sectors, private capital can only be found in 41, whereas their foreign rivals have access to 61 sectors.
The government is pinning hopes on the new policy to gradually turn the scale.
A wider playing field, and fairer competition. The new policy promises bright prospects for private companies. But the absence of detailed implementation measures so far is putting the new move in danger of sharing the same fate as its predecessor. Will China achieve its reform ambition of unshackling its private sector growth engine? The policy is just a litmus test.
Editor:Xiong Qu |Source: CNTV.CN