Background: Chinese auto maker Geely has completed its acquisition of Ford Motors' Volvo unit, in a 1.5 billion dollar U.S. deal. It looks to give the small-but-ambitious Chinese auto producer a global brand. Full story >>
Watch Video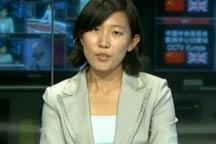 Play Video
For more about the deal, let's cross to our CCTV correspondent Yang Shanshan who is in London.
Q1.We know you're covering the event today, what can you tell us about it?
Q2. Your team has interviewed Geely's chairman, Li Shufu. What did he have to say about the deal, and co-operation with Volvo?
Editor:Xiong Qu |Source: CNTV.CN