Watch Video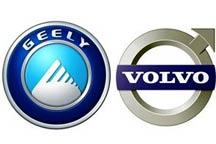 Play Video
In 1999, Ford purchased Volvo for 6.45 billion U.S. dollars. Over a decade later, Geely spent only 1.8 billion dollars for its acquisition. Experts say the deal is a windfall for Geely.
Geely's 100 percent ownership of Volvo will give the Chinese automaker Volvo's 9 series of vehicles, 3 latest production platforms, as well as production capacity of 600 thousand units and more than 2,000 sales networks worldwide. Volvo's brand value is estimated at 2 billion U.S. dollars. The deal provides a shortcut for Chinese businesses wanting to improve their corporate status through an M&A.
On the fiscal side, Geely's total revenue for 2009 was around 4.3 billion yuan, while Volvo's revenue was equivalent to 100 billion yuan. Last year, sales of luxury cars were up by 40 percent in the Chinese market, and Volvo's sales in China jumped more than 80 percent.
Zhao Hang, Director of China Automotive Technology & Research Center said "We could learn a lot about international M&As through Geely and Volvo's deal. Volvo is well known for safety, technology, electronics development, and quality. It's a shortcut for Chinese businesses to undertake international operation by purchasing international car manufacturers."
Editor:Xiong Qu |Source: CNTV.CN