BizAsia Focus on Private Investment >>
Watch Video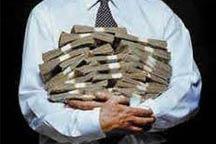 Play Video
Time now to continue our series on China's private investment. The new policy aims to open wider the doors to more sectors for private capital. But this range of industries has been traditionally dominated by state-owned companies. So entering is much easier said than done. In today's installment, we look at how private companies strive to get their foot in the door in the state-controlled sectors.
It's hard to just survive.
August 26, 2009 China's privately-owned East Star Airlines fell apart after its restructuring plan was rejected. The Wuhan-based firm became the first in the nation's aviation industry to file for bankruptcy. It also marked another failure for private enterprises to gain a foothold in state-controlled industries.
Jin Xin learned a lot from these failures. When he started his own business nine years ago, he turned to the less monopolized education sector. But he still faced many limitations.
Jin Xin, CEO of Xueda Education said "We found that it was really difficult to set up all kinds of schools. There were policy restrictions, and higher levels of capital and requirements for capability. At the end, we chose the tutoring services with relatively easier access."
Even so, as a private education institution, Xueda needs a permit to establish a local tutoring branch.
Jin Xin said "The procedures are complicated and different areas have different rules. In some cases, it took us years to get such a permit."
The red tape couldn't deter Xueda's ambition to expand nationwide. The company has been working on systematic management and a unique tutoring model. The process was painful, but worth the effort.
"Now that the hard times have passed and all the effort has paid off. Xueda has found a foothold in the education sector. And the new policy promoting private investment comes just in time, as the company is eyeing further expansion across the nation."
Jin Xin said "We are planning to tap into 10 cities to establish 70 tutoring centers around China this year and keep expanding at such speed in the coming years. We hope to see more detailed measures of the policy so that we can base our further strategies on them."
Xueda has been lucky. The private sector has been handicapped by the cumbersome administrative approval process and discriminatory industrial policies.
In traditionally state-controlled industries, like power generation and finance, private investment only accounts for around 14 and 10 percent, respectively.
That's despite policy encouraging entry and opportunities following the financial crisis. Private capital is facing a glass ceiling.
Liu Shangxi, Deputy Director of Research Institute for Fiscal Science said "The glass ceiling means there is no ban imposed by policies, but private capital still find it hard to break into certain industries. To smash the ceiling, the most important thing is to break the administrative monopoly."
That's the goal of the new policy. But pinning hopes on a single document to turn things around isn't the answer.
Private enterprises need to create easier access by themselves.
Experts and industry insiders believe cooperation with state-owned companies and forming regional business communities are two smart solutions.
A huge amount of private capital is eager to invest. But a tremendous number of private enterprises still struggle with capital shortage. In our next installment, we will examine the financing woes of private companies, especially small and medium-sized ones.
Editor:Xiong Qu |Source: CNTV.CN