Background: U.S. President Barack Obama says America is on the road to recovery thanks to his economic plan, which ensures new jobs and industries don't go to China and India. Full story >>
Watch Video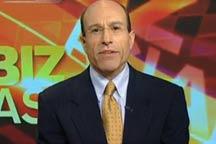 Play Video
Q1 Professor, you've recently released your book "Playing our game: Why China's Rise doesn't threaten the West". There is a general fear in western countries that Chinese companies are rising at their expense. You challenge this idea, right?
Q2 You're also a Director of the National Committee on U.S.-China relations. The recent strategic and economic dialogue was hailed a success. Have relations improved?
Q3 The U.S has commented negatively on the yuan's exchange rate until very recently. So how much work still needs to be done?
Editor:Xiong Qu |Source: CNTV.CN