Watch Video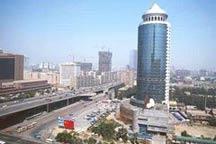 Play Video
Located at the heart of Beijing's Central Business District, Zhongfu Land is taking the spotlight in the latest round of land tenders. As land is very likely to fetch record prices, Beijing's municipal government has divided it into four pieces, to lower transaction price for per plot.
Commercial land located in the busiest part of Beijing's Central Business District. This is the opportunity many developers have been dreaming of.
The land has been divided into four lots, to avoid skyrocketing auction prices. The four sections of land have a combined construction area of 580 thousand square meters, nearly doubled the area previously planned to be sold. Experts say it signals Beijing's efforts to increase land supply for commercial and high-end residential use.
Dong Fan, Director of Real Estate Research Center, BJ Norman University said "In the first half of this year, Beijing's land supply mainly went to affordable housing. But we also need to increase commercial and high-end residential land supply. "
The government is making efforts to cool the red-hot property market to avoid a dangerous bubble. The Zhongfu land will be sold under a tender system rather than at auction, which means price is not the only criteria used to determine who gets the land.
Editor:Xiong Qu |Source: CNTV.CN