Watch Video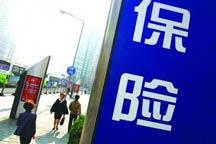 Play Video
China's insurance regulator says it will allow insurers to invest up to 20 percent of their total assets in equities, confirming earlier reports it would raise the ceiling from 10 percent.
According to new regulations issued by China Insurance Regulatory Commission, insurance companies will be allowed to invest up to 20 percent of their assets in the stock market, and up to 5 percent in purchasing stakes in unlisted companies.
They're now able to invest up to 20 percent of their assets in unsecured corporate bonds and debts of non-financial enterprises, and up to 5 percent in debt related to infrastructure projects.
Yang Huabai, Official of China Insurance Regulatory Commission said "The new regulations provide more flexibility and space of using the insurance fund. It will improve the insurance assets' liability matching and yield more profits from the fund. And any trading by insurance companies in derivatives products must be limited to the purpose of hedging against risks, and should not be used for speculation or leveraged trading."
But insurance companies won't be allowed to invest more than 10 percent of their assets, as of the latest quarter, in the property market.
Wang Xiaogang, Senior Researcher of Guangfa Fund Management said "The allowed investment ratio of insurance funds are now 5 percent, 10 percent and 5 percent respectively on unlisted shares, real estate and fundamental constructions. Basically, the structure of insurance fund investment has been built up."
The Commission has gradually widened investment channels for insurance firms, to let them to diversify their portfolios and play a bigger role in the country's market. But like most of the government's financial reforms, experts say it's been prudently drafted and cautiously implemented.
The new regulations will take effect on August 31th, 2010.
Editor:Xiong Qu |Source: CNTV.CN