Watch Video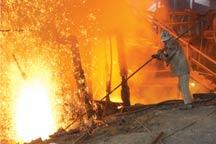 Play Video
China is ordering the shutdown of factory activities deemed to be polluting, energy-wasting or failing to meet safety standards. The Ministry of Industry and Information Technology says more than 2 thousand companies will be affected.
A total of 2,087 companies spanning 18 industries are involved in the overhaul. Industries include cement, coking, iron, paper and dyeing. The factories targeted for closure are considered highly polluting, energy-wasting, or failed to meet safety requirements.
Li Yizhong, Minister of Ministry of Industry & IT said "Our industry is large in scale but not strong. Development of industry depends heavily on resources and the environment. This measure is aimed at changing the situation."
The ministry says companies failing to comply with the orders could face penalties, including having their sewage treatment licenses revoked, lending curbs, or even withdrawal of business licenses. In a parallel initiative, the ministry is also working to consolidate the steel sector by closing small mills and raising production standards.
China to unveil $739b 'new energy' plan soon
China will soon publish a plan for what it called "newly developing energy industries" that will involve 5 trillion yuan ($739 billion) in investment through 2020, the China Securities Journal reported on Monday. Full story >>
China drafts plan on dev't of energy-saving vehicles
China's Ministry of Industry and Information Technology has completed a draft plan on the development of energy-saving and new-energy vehicles, the Shanghai Security News reported last week. Full story >>
Related stories
Editor:Xiong Qu |Source: CNTV.CN