Watch Video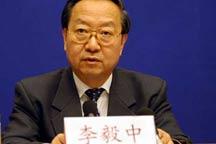 Play Video
The minister of Industry and Information Technology Li Yizhong says outdated factory capacity is unsustainable, and puts enormous pressure on resources and the environment. He says the longer the clean-up process takes, the higher the cost will be.
The minister says between 15 to 25 percent of capacity in the 18 listed industries is outdated. These activities are high energy consuming, and create severe environmental damage. He says the overhaul of outdated factory activity is crucial to changing China's economic development mode and structure, and improving the quality of its economic growth.
Li Yizhong, Minister of Ministry of Industry & IT said "Last year we consumed 46 percent of the world's steel, 45 percent of coal and 48 percent of cement. We also contributed 8 percent of the world's GDP. But outdated capacity is not sustainable. Our environment and resources cannot bear this."
The minister also points out for some places, a company's tax is a large part of local government's income. Closing a factory will mean many workers will be lose their jobs. Dealing with related assets and debts will also pose a problem.
Li Yizhong, Minister of Ministry of Industry & IT said "It's indeed hard work. But we must speed up the process. The longer the work is delayed, the higher the cost."
In response to the problem, the government will offer subsidies to companies which eliminate outdated capacities within the specified timeframe. These companies can also receive financial support for technology development.
Related stories
Editor:Xiong Qu |Source: CNTV.CN