Watch Video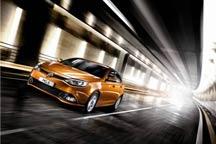 Play Video
Slowing car sales are creating headaches for auto dealers around the country, who are faced with mounting stockpiles. But as CCTV reporter finds out, analysts regard weakening demand as a healthy sign.
In the eastern Chinese city of Nanjing, auto dealers are feeling the pressure from increasing stockpiles of unsold cars.
Chen Lin, Assistant Manager of Jiangsu Yutian Guanghong said "Auto sales so far this year have declined slightly from a year ago. This was mainly due to the strong sales last year. The rapid expansion last year stimulated manufacturers to increase production. This in turn pushed up our stockpiles. Now the decreased sales have created a lot of pressure on us."
Car dealers in the southern city of Guangzhou are also facing a similar dilemma. Many have embarked on promotional efforts to attract customers and boost sales.
One car dealer said "Prices of many models have dropped by 8-thousand yuan. We will also offer an additional service package worth 8-thousand yuan. This was never seen last year."
But consumers are still holding back. They expect prices to drop further by the end of the year, as manufacturers hurry to clear stockpiles. The slowing economy and the scale-back of massive government stimulus measures, including car-buying incentives, are also weighing in their decisions.
Mr. Qiu, potential car buyer said "I will wait for the government's incentives to be more progressed before making a purchase. And I will focus more on home-grown sales rather than imported ones."
China's auto sales for 2009 reached around 13.6 million units, with the country surpassing the U.S. as the world's top auto market.
Some analysts say weakened demand is actually healthy, as last year's stimulus measures may have created false hopes for the future.
Editor:Xiong Qu |Source: CNTV.CN