Watch Video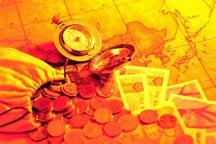 Play Video
China says it's maintaining moderately loose monetary policy. But the scale of lending has decreased, and the pace of issuing loans is slower. Experts say a steadier lending pace suits the current economic development.
In the first seven months this year, new yuan loans amounts to 5.15 trillion yuan, 2.5 trillion less than the same period last year. Economists say the different economic status requires a different lending structure.
Zhao Xijun, Economist of Remin University of China said "The 2009 financial crisis required more stimulus measures. This year we are entering the recovery phase, which doesn't need such strong incentives."
The pace of lending has been well controlled, as the government called for steadiness. That's reflected in the comparison of new loan output for 2009 and 2010.
Zhao Xijun, Economist of Remin University of China said "The government tries to well apportion the loan issuance every month in order to generate consistent power for economic development. That's good for a steady recovery as inconsistent power will lead to fluctuations in economic growth."
In the first quarter this year, loan issuance fluctuated. And inflation expectations were raised due to liquidity.
To regulate the money supply, the central bank has raised the reserve requirement ratio three times and sold more bills. That helps to realize stable lending.
Zhao Xijun said "The loan issuance has slowed down, which helps to realize 11.1 percent GDP growth in the first half. That's quite good. Fluctuations have been reigned in and economic growth will be steadier."
In 2009, China issued almost 10 trillion yuan in new loans. In the first half of this year, lenders approved 4.6 trillion yuan.
Editor:Xiong Qu |Source: CNTV.CN