Watch Video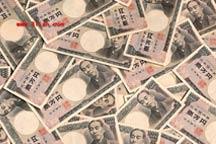 Play Video
The yen jumped to a 15-year high versus the US dollar on Wednesday. Worried Japanese authorities have begun verbally expressing their concerns, including Prime Minister Naoto Kan, who described the sudden yen gains as "rough".
Japanese government officials have shown increasing alarm in recent weeks at the yen's rise against the dollar. On Thursday, both the finance minister and central bank governor issued comments simultaneously.
Yoshihiko Noda, Japanese Finance Minister said "The government considers that extreme movements of the exchange rate and immeasurable variations could badly impact the economy and the market. We intend to monitor very closely, and with serious interest the current situation of the exchange rate mentioned earlier."
Vice Banking Minister Kohei Otsuka says while it's a boon for Japanese consumers and travellers, exporters are feeling the pinch.
Kohei Otsuka, Japanese Vice Banking Minister said "While for those in the exporting industry or exporting products an excessive surge in the yen is a negative issue, on the other hand a strong yen is good for domestic demand. That is why it is necessary to send out a balanced message on the yen."
A stronger yen threatens to harm Japan's exports, and derail a feeble recovery from the global crisis. It has stirred worries among traders that Japanese authorities might intervene.
Naomi Fink, Currency Strategist said "I think the authorities are watching speculative activity, perhaps even more closely than the effects of the yen on the real economy itself. So, if speculative activity does rise and dominates this yen rise, then the likelihood of yen intervention will rise."
Japanese authorities haven't intervened since March 2004, when a 15-month yen selling spree came to an end.
Editor:Xiong Qu |Source: CNTV.CN