Background: The newly released figures show Japan's economic growth slowed markedly in the April-June quarter, pushing Japan's GDP behind China's on a nominal dollar basis. Full story >>
Watch Video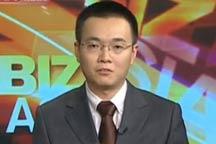 Play Video
For more analysis on the fresh economic figures, we're joined by Chen Jiahe from Cinda Securities.
Q1. Japan's GDP figures are far below market expectations. Do you worry that this will renew concerns about the global economic recovery?
Q2. Some are expecting the Japanese economy to slow even more as the effects of stimulus fade away. Is that likely?
Q3. China will almost certainly surpass Japan as the world's second-biggest economy on a yearly basis by year end. What does this mean for China?
Editor:Xiong Qu |Source: CNTV.CN