Watch Video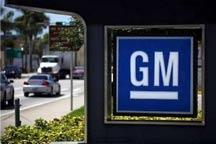 Play Video
General Motors has completed the paperwork for its initial public offering. Sources say the timing of its filing with the U.S. securities regulator is up to the auto giant's board. If successful, it will become the largest-ever U.S. IPO ever.
The initial prospectus, expected to be for 100 million U.S. dollars, is expected to be filed with the U.S. Securities and Exchange Commission on Tuesday.
GM updated its several-hundred page S-1 document to add a management risk factor, after Chief Executive Ed Whitacre said last Thursday he would step down and be succeeded by Dan Akerson.
Experts say the Obama administration is expecting GM to be more profitable.
GM's IPO is expected to raise between 15 to 20 billion dollars, in one of the largest IPOs ever.
A group of 10 banks committed as the major group of creditors in GM's 5 billion dollar credit line will also serve as underwriters for the stock offering.
Chrysler has also planned to raise its IPO in 2011. Experts say the timing of GM and Chrysler's public offerings may not be quite right. Chrysler suffered around a 172 million U.S. dollar deficit in the second quarter.
But for GM, an IPO filing would be a step toward independence and a way for the U.S. automaker to begin shedding its "Government Motors" nickname.
Despite the uncertainty, experts say the move will no doubt mark the rejuvenation of the U.S. automobile industry.
Editor:Xiong Qu |Source: CNTV.CN