Watch Video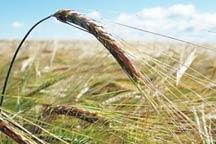 Play Video
The Russian Grain Union says the government's ban on wheat exports is a preventative measure to protect Russia's domestic market from price hikes. The ban was issued due to the wildfires and drought which have damaged many crops.
The president of the Russian Grain Union says the measure was designed to prevent "excessive flow" of grain out of the country, amid fears the lower-than-expected harvest may cause price inflation.
The union says the exact figures for this year's harvest would not be known until the end of autumn.
Arkady Zlochevsky, President of Russian Grain Union said "After that, we'll estimate whether we have resources for export, and exports will then either be resumed or the ban will remain in force through the end of the season."
The union president acknowledges the ban has damaged Russia's image as a reliable trading partner, and says traditional buyers of Russian grain may move to other markets.
Arkady Zlochevsky said "The image of Russia as a reliable supplier has been damaged because we're not meeting our current contractual obligations. This is having a negative effect on the interests of our partners."
The heat wave in Russia, unprecedented in 130 years of record-keeping, has contributed to a drought that's cost the country more than a third of its wheat crop.
The government responded by banning wheat exports through the end of the year, sending soaring world grain prices to new highs.
But grain prices in Russia have been rising despite the export ban. Officials in Moscow have registered a 10 percent hike in retail prices for bread in late July and early August.
Editor:Xiong Qu |Source: CNTV.CN