Background: U.S. Treasury Secretary, Timothy Geithner, is calling for fundamental reform of the nation's housing sector. Geithner made the remarks at a conference on housing finance in Washington D.C. on Tuesday. He also says it's important for the government to continue guaranteeing mortgage loans. Full story >>
Watch Video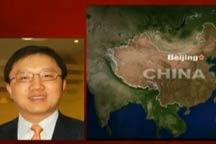 Play Video
For more insights on the fate of Freddie Mac and Fanie Mae, we have Alex Xu, a US Chartered Financial Analyst on the line.
1. As we all know, the landmark U.S. financial reform bill doesn't include reforms regarding Freddie and Fannie. Many see this as a huge mistake. Why is reform of the 2 lenders so important for the U.S. property market, and also its economy?
2. For the Obama Administration, the reform has greater political significance. What's your opinion?
3. How do you view the direction of the reform? Will the 2 housing mortgage giants be privatized or nationalized?
Editor:Xiong Qu |Source: CNTV.CN