Watch Video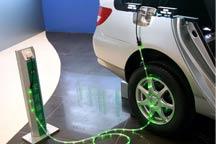 Play Video
Government stimulus measures have given a leg up, to the green car industry. But insiders say the long term prosperity of the industry will rely on cures for some fundamental problems.
At Dalian international automobile exhibition, new models of new energy autos are on display. Consumers are taken by the new technologies. But insiders are focusing on bottlenecks in the industry.
Zhang Xiaoyu, Vice Executive President of China Machinery Industry Federation said "If we can't make breakthroughs in battery technologies, those new energy cars will hardly be accepted by the market. Common car users can't even be bothered spending 5 minutes on pumping oils into the car. How can you count on them use 3 hours to charge a battery? It's hard to change consumer customs."
Automakers splashed out huge capital developing new energy cars, because they pinned their hopes on making more profits from the budding industry.
And that means consumers have to pay much higher prices for their "green choice".
Zhang Xiaoyu said "It's impossible to expect the new energy vehicles to have the similar functions possessed by traditional cars at the same price level. Moreover, the energy supply system right now is falling far behind."
China is vowing to become a leading new energy vehicle manufacturer. But experts say that keeping abreast of the most advanced technologies, and exploring China's own technologies isn't an easy task.
Editor:Xiong Qu |Source: CNTV.CN