Watch Video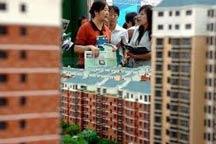 Play Video
Beijing saw a drop in the number of houses sold in June compared to May. Despite the dip in sales, prices continue to rise which is confusing to many people. Peter Koveos tries to explain why.
Four months after a new policy was implemented, Beijing housing prices only saw a slight drop. With prices holding firm many potential consumers are taking a wait and see approach.
One citizen said "It's still far beyond my expectations. There's been little drop recently. But compared to last year, it's still too high."
One citizen said "I don't think the new policy is effective now, I will wait."
The most important reason for fixed housing prices is the persistence of real estate agents. Despite a dip in sales, they still refuse to bring down the price.
One saleswoman said "We don't stick to our old price. Everyone is hanging on. And because we are a large company we can wait till we get our price and we can wait for a very long time."
However, some housing agents are bringing down their prices secretly. One salesman says prices could drop 3 thousand yuan per square meters during a private meeting while the public price remains unchanged. He also adds consumers can enjoy another discount if they are willing to put a deposit down on a home to retain exclusive negotiating rights.
But this is unique, for most housing agents, they are still waiting for additional government policies.
One saleswoman said "Our houses on the market are all old. Though we have new houses, we won't start selling them. Because we want to wait and see."
Many people say housing agents are now gambling with all their wealth on the new government policy. But who will win and how will the housing market eventually go, like always it is wait and see.
Editor:Xiong Qu |Source: CNTV.CN