Background: Japanese Prime Minister Naoto Kan and Bank of Japan Governor Masaaki Shirakawa, have discussed the appreciation of the yen over the phone. But not much came of it. The PM didn't ask the central bank to ease monetary policy any further. Full story >>
Watch Video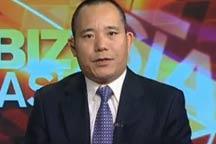 Play Video
For more, we're joined by Professor Xiang Songzuo, Deputy Director at the Center for International Monetary Research at Renmin University. Hello Professor Xiang.
Q1. Is it possible the Japanese government and Bank of Japan could turn to yen-selling to combat the strong yen? That's what it did back in March 2004.
Q2. Could the yen's appreciation lead to a double dip in Japan's economy?
Editor:Xiong Qu |Source: CNTV.CN