Watch Video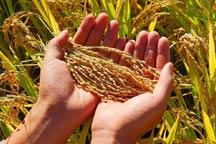 Play Video
In the face of an uncertain autumn grain season, the central government and local authorities have issued many measures to guarantee a satisfactory harvest.
On August 11th, the State Council announced subsidies for farmers, to help fertilize rice. The subsidy is around 160 yuan per hectare. This measure aims to accelerate the maturing of rice that was planted too late, and prevent damage caused by low temperatures. Farmers in Nanling county have already received the money.
Ye Daishan, Farmer of Nanling County, Anhui Province said "Fertilizer will substantially boost our rice production. It could help us achieve extra production of over 370 kilograms per hectare."
This is a corn field in a small village in Henan Province. Corn crops here are at a crucial stage, key to the final production volume.
To harvest a crop, farmers will removed the small cobs from the plant. This process helps encourage corn production.
Yan Zhanghai, Senior Agronomist said "If there are two corn cobs, they will compete for limited nutrition. That competition will make both small and affect production."
This technique alone can increase the production by about 1,100 kilograms per hectare. And that adds up to an additional 150 million kilograms for the whole harvest in Henan Province.
Little by little, farmers are making the most of an unfavourable situation, in order to reap an acceptable harvest.
Editor:Xiong Qu |Source: CNTV.CN