Watch Video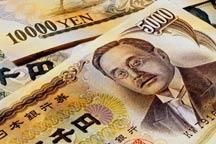 Play Video
Japanese government is talking tough about it's appreciating currency. It's not ruling out yen-selling intervention, and is warning off speculators.
Japan's Nikkei average fell to its lowest in 16 months Wednesday. The country's export growth slowed in July for the 5th straight month. And it may continue to slow in the second half of this year.
It's all due to the yen hitting a 15-year high versus the US dollar.
Japanese officials say the government may consider yen-selling if speculators drive up the currency's value.
Yoshito Sengoku, Minister of Japanese National Strategy said "If you add in to the picture speculators, I believe excessive moves will negatively affect the Japanese real economy and possibly even the stability of Japanese companies. So we need to be extra cautious about the situation."
The yen pulled back from 15-year highs against the greenback and a nine-year peak against the euro Wednesday. It was due to chances that Japanese authorities could intervene.
But analysts say it might weaken the yen temporarily. There are market players who are waiting to sell the dollar on its rise. The yen may strengthen even more.
Editor:Xiong Qu |Source: CNTV.CN