Background: Visiting South African president Jacob Zuma has hailed the strengthened bilateral relations between China and South Africa. At a press conference in Beijing, he told reporters the expanded partnership will result in further cooperation. Full story >>
Watch Video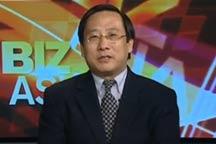 Play Video
For more on the South African President's visit to China, we're joined by our Current Affairs Commentator Dr. Gao Zhikai. Hello Doctor.
Q1. As the largest trading partner of South Africa, can we say China is now an important driver of South Africa's economic growth?
Q2. This is Jacob Zuma's first visit to China as President, and he's leading a delegation of 300 business representatives. What's the significance of his visit to China this time?
Editor:Xiong Qu |Source: CNTV.CN