Watch Video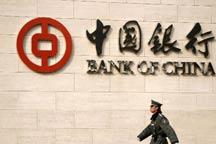 Play Video
Both Industrial and Commercial Bank of China and Bank of China deny media reports they're suspending loans to property developers.
The two lenders say they haven't suspended lending to real estate developers. But they stressed they will monitor this part of their business closely, to avoid future problems.
Jiang Jianqing, Board Chairman of Industrial & Commercial Bank of China said "There are rumors saying the big banks have suspended loans to developers. I'm clarifying that we haven't suspended this part of our business."
Li Lihui, President of Bank of China said "We have not suspended loans to real estate developers."
Despite the denial, analysts believe the rumors reflect potential changes in the real estate sector. It's expected reform measures on property pre-payments may soon be issued. These policies could increase cash flow pressures on listed property companies, and drag down their share prices.
Analysts also say, although some lenders have temporarily ceased lending to developers, long-term suspension is not likely to occur.
Editor:Xiong Qu |Source: CNTV.CN