Watch Video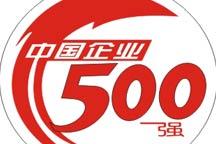 Play Video
China's top 500 privately-owned companies in 2009 have been announced by the Federation of Industry and Commerce. This is the 12th consecutive year for the listing of the cream of the crop.
What's the measure of success? The revenue of the company number 500 is about 3.7 billion yuan.
That's a 23 percent jump from last year, and signals a huge improvement for the entire list.
126 of the firms had a revenue over 10 billion yuan in the past year.
Jiangsu-based Sha Gang Group again tops the list with about 146 billion yuan. Suning Appliance and Legend Holdings follow closely.
Huang Mengfu, Chairman of All-China Fed. Industry & Commerce said "Chinese private companies have improved their management skills as well as innovations. Even in emerging industries they are doing good."
The top 500 have a combined revenue of around 4.7 trillion yuan, averaging almost 10 billion yuan per capita. That's a 15 percent growth.
Meanwhile, their profits add up to 218 billion yuan, a one-third increase year-on-year.
Huang Mengfu said "Major gauges to measure enterprises' performance suggest private-owned companies are better than others."
Also at the press conference, China Minsheng Bank signed strategic agreements with 12 privately-owned enterprises, entitling them to loans of 37 billion yuan.
Editor:Xiong Qu |Source: CNTV.CN