Watch Video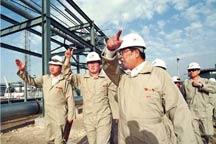 Play Video
The International Monetary Fund is urging South Korea to pursue a carefully calibrated exit from economic stimulus policies. It comes after strong growth in the country this year.
In its annual assessment of South Korea's economy, the IMF said the country had rebounded rapidly from the global crisis, backed by supportive macro-economic and financial policies. It said the country's expansion was increasingly led by private sector demand, and was at or near full growth potential.
Subir Lall, Mission Chief to S. Korea of International Monetary Fund said "What's interesting about the recovery is that it is now moving from a public sector-driven recovery to a more self-sustained private sector-led growth, which is a very positive development."
The IMF also said the country must now shift its focus from crisis management, to paving the way for strong and sustainable growth. In view of the worsening external environment, a carefully calibrated exit plan would be appropriate.
Subir Lall said "It is important for Korea to come up with an additional domestic engine of growth, which means the non-tradable sectors such as retail sales or legal services or other kinds of services. And that will require reforms in a number of areas, including labor and product markets, increasing competition in the sectors, and reducing the incentives which favor manufacturing over services"
With the economy expected to reach its potential in the near future, the IMF is recommending continued withdrawal of fiscal support in 2011, along with the sustained normalization of interest rates.
South Korea raised the policy interest rate to two and a quarter of a percent in July, in its first tightening since the outbreak of the financial crisis.
Editor:Xiong Qu |Source: CNTV.CN