Watch Video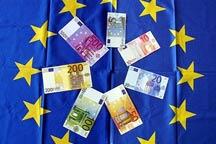 Play Video
Household consumption and investment drove eurozone growth in the second quarter. EU statistics agency Eurostat has confirmed earlier estimates, and revised upward annualized first half growth. It says GDP in the 16 nation currency area expanded by 1.9 percent in the second quarter, from the same period last year. This was compared with a previous reading of 1.7 percent.
Encouragingly, the agency also revised up growth figures for the first three months, to 0.3 percent from the previous 0.2 percent. Eurozone growth was driven by very strong figures in Germany, the region's biggest economy. Crisis-hit Greece was the only eurozone country to suffer contraction, although figures for Ireland were not available.
But analysts say growth is likely to falter later this year, due to the fiscal austerity measures ordered by many governments to ward off a sovereign debt crisis. Declining demand for foreign goods in the U.S. and China will also weigh.
Editor:Xiong Qu |Source: CNTV.CN