Background: US Federal Reserve Chairman Ben Bernanke says he was partly to blame for giving a wrong impression that the central bank could have saved Lehman Brothers from failure in 2008. Full story >>
Watch Video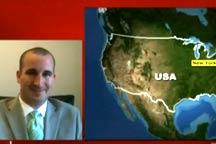 Play Video
For more details, joining us on the line is Douglas Blake in New York. Hello Douglas..
1. Too big to fail financial institutions are in focus at the hearing as they were two years ago when the financial crisis first broke out. Are there any new directions?
2. With the Dodd-Frank financial reform law, could the problem be more easily addressed?
3. Many say Bernanke is almost out of ammunition. What do you think we can expect in terms of monetary policy adjustments?
Editor:Xiong Qu |Source: CNTV.CN