Watch Video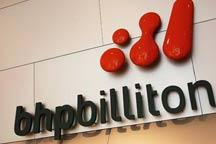 Play Video
Potash, an important fertilizer in agriculture, is distributed unevenly across the world. Experts say the purpose of BHP Billiton's bid for Canada's Potash Corp is to manipulate the global price of the resource by taking control of the world's largest reserve.
Around 70 to 80 percent of the world's potash resources is located in Canada, Belarus and Russia. The remaining amount is largely found in Israel, Germany and China.
If BHP wins its bid for Potash Corp, it will produce over 25 million tons of the resource by 2015. That's half the world's consumption and would give it considerable control over global potash prices. It is something that China, the world's largest potash consumer, does not want to see.
Wu Sihai, Former Chairman of Int'l Fertilizer Assoc. said "China does not have a lot of potash resources, with annual output only about 4 million tons. That can not satisfy even half the country's demand."
China used 10 million tons of potash last year. 7 million was imported. And demand is still rising. Chinese experts say that BHP, having recognized this, is now stepping up to acquire potash resource.
Yan Changming, Branch Chairman of Western Returned Scholars Assoc. said "BHP wants to monopolize the markets. The largest market is China."
Earlier this year, BHP purchased another potash producer in Canada, acquiring 10 thousand square kilometers of mining rights. It also acquired 17 thousand square meters of potash mining rights in Ethiopia.
Editor:Xiong Qu |Source: CNTV.CN