Watch Video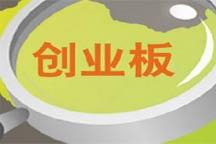 Play Video
China's growth enterprise market could also be troubled by another factor. Experts say a high price to earnings ratio, is contributing to the market's current status.
The price to earning ratio or P/E ratio is the valuation of a company's current share price compared to its per share earnings, and is widely viewed as a basis for investment.
Figures from last Friday's closing suggest the average P/E ratio of the Shanghai Stock Exchange was around 20 times, while that of the main board at the Shenzhen Stock Exchange was 32 times. On the same day, the P/E ratio at the Growth Enterprise Market was close to 70 times.
Yin Zhongli, Researcher of Chinese Academy of Social Sciences said "The share price is way higher than its actual value. The majority of the enterprises in the GEM has an annual profit of around 20 to 30 million yuan. But their market value is measured at billion class. That's an dis-proportioned ratio."
The Gem has featured high growth and its P/E ratio is expected to be higher than the main board. But insiders say the current figure goes beyond normal levels.
Statistics show net profits on the growth board increase by about 26 percent from a year earlier. It's 43 percent on the board of small and medium-sized enterprises, and almost 60 percent on the main board.
Comparing the three, the net income growth of the GEM is weaker than the other two, which is quite contrary considering the GEM's high P/E ratio.
Cheng Wenwei, Director of Research Institute, Bohai Securities said "The half year report suggests the growth board's performance is not good. Taking into consideration the unstable management, investors should avoid risk on the market in the short term."
The Shenzhen Stock Exchange has submitted to authorities a proposal to build a quit system for the growth board. The system would be stricter than that of the main board. It could help lower the high p/e ratio and improve enterprises' quality on the board.
Editor:Xiong Qu |Source: CNTV.CN