Watch Video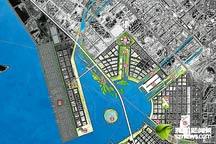 Play Video
Thirty years after its inception, the Shenzhen Economic Zone has been given the go-ahead to expand further. The State Council has approved a proposal to establish a service center in Qianhai, a district of Shenzhen, to speed the city's internationalization. The district will also serve as a new front to deepen Shenzhen-Hong Kong cooperation.
The decision represents the central government's acknowledgement of Shenzhen's achievements over the past 30 years. Qianhai District has been raised to national strategic level, and will lead a new round of China's reform and opening up.
Song Ding, Researcher of China Development Institute said "After Qianhai, as the last piece of the puzzle, completes an all-round joining up of the two neighboring cities, Hong Kong will have full access to the mainland while Shenzhen can expect more opportunities. The district will play a leading role in promoting reform and opening up nationwide."
Experts also say the State Council's decision will accelerate Shenzhen-Hong Kong integration. For Shenzhen, this newly-approved special district will become a new engine to power Shenzhen's future economic growth.
Wei Zhida, Professor of Shenzhen University said "Qianhai District is a connection of Shenzhen with Hong Kong in systems and mechanism. It will be an innovative zone for the Shenzhen-Hong Kong metropolitan area."
Cooperation between Shenzhen and Hong Kong in the tertiary industry is welcomed by Shenzhen's designers. The city's Industrial Design Profession Association says it will launch a joint design center with its counterpart in Hong Kong. Insiders say Qianhai will help cooperation, because it will channel better resources to Shenzhen.
Liu Fang, Shenzhen Industrial Design Profession Assoc. said "Leaning upon Hong Kong, more brilliant brains and companies will come to join Shenzhen's design industry and they can settle down in this district."
Shenzhen is expected to achieve even more with the full support from the central government, after its 30th birthday.
Editor:Xiong Qu |Source: CNTV.CN