Watch Video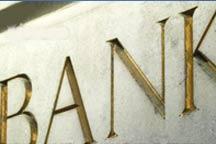 Play Video
Global regulators agreed on Sunday to force banks to more than triple the amount of top-quality capital they must hold in reserve. The new rules aim to prevent any repeat of the international credit crisis.
Known as "Basel III", it's the biggest change to global banking regulation in decades. It will require banks to hold top-quality capital totaling 7 percent of their risk-bearing assets, up from just 2 percent under the current rules.
The reform may oblige banks to raise hundreds of billions of dollars of fresh capital, over the next 8 years. But to ease the burden on banks and financial markets, regulators have given banks transition periods to comply with the rules. These periods, extending in some cases to January 2019 or later, are longer than what many bankers originally expected.
Bank of China wants market reform
The Bank of China chairman says the reform of China's financial market, including the yuan and interest rates, remains urgent. Full story >>
Editor:Xiong Qu |Source: CNTV.CN