Watch Video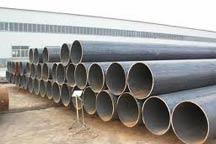 Play Video
The US Commerce Department had made its final decision regarding Chinese seamless pipe. It has set anti-subsidy duties as high as 54 percent, and anti-dumping duties as high as 99 percent.
The duties won't go into effect unless the independent International Trade Commission determines that US producers are being hurt by the imports. A vote is expected around October 25th. The steelworkers have been among the most active petitioners against Chinese imports. The US Commerce Department has already put forth fourteen proposals on trade relief measures.
The Chinese Ministry of Commerce says many of the proposals target non-market economy countries, so China is taking a serious concern in this issue. China also requests the US abide by the two countries' consensus to oppose protectionism, and fight against the financial crisis together.
Editor:Xiong Qu |Source: CNTV.CN