Watch Video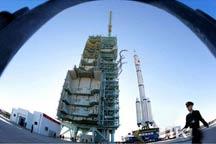 Play Video
China's move to improve the efficiency of its industry has reached a new milestone. The State Council has unveiled its latest guidelines, governing industry restructuring.
The policy was prepared by the Ministry of Industry and Information Technology. It says the merger and restructuring process will be a systemic one, and covers over-capacitated industries including auto, steel, cement and manufacturing sectors.
Xin Renzhou, Deputy Director of Industrial Policy Division, MIIT said "In China, we have over 1000 cement and steel plants. These industries are barriers that prevent us from joining the international arena. We need to solve the problem by implementing mergers and reorganization strategies."
The ministry says the merger process will take a market-oriented approach, and the government will indirectly manage the project. As to cross-border mergers, the guidelines suggest local governments should enter into tax-sharing contracts and work out accounting problems arising from any mergers.
Xin Renzhou said "As long as it's permitted under the policy, local governments are allowed to sign tax-sharing contracts or pacts that provide added value. "
The ministry also says no preferential policies will be implemented, particularly for state-own enterprises. They stress companies of all kinds - be they SOEs, private companies or joint-ventures - will be treated under the same requirements.
Related stories
Editor:Xiong Qu |Source: CNTV.CN