Watch Video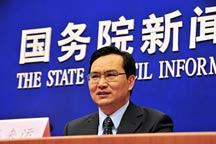 Play Video
Earlier this morning, China released a raft of key economic data including GDP, September figures for inflation, industrial production, producer prices and retail sales.
The National Bureau of Statistics says China's annual GDP slowed to 9.6 percent in the third quarter, from 10.3 percent in the second. GDP for the first three quarters totaled 26.866 trillion yuan. September's CPI rose 0.6 percent from August, while the Producer Price Index, or PPI, climbed 0.6 percent.
The Bureau says China will maintain continuity and stability of its economic policies, while improving flexibility.
Editor:Xiong Qu |Source: Xinhua