Watch Video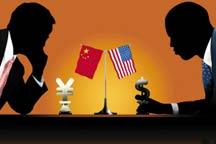 Play Video
It's been an eventful time of late for China-U.S. trade relations. China's Ministry of Commerce and the U.S. International Trade Committee have met to discuss Section 337, a controversial tariff law that protects U.S. industries from unfair competition.
In the first two weeks of October, the U.S. launched 24 trade cases against China. And since September, 7 complaints were filed for breaches of Section 337.
At the meeting between the Ministry of Commerce and U.S. International Trade Committee, attendees included representatives from private businesses.
They're accusing the U.S. of engaging in trade protectionism under the guise of intellectual property protection. An entrepreneur from Wenzhou has been embattled in a lawsuit with the U.S. for six years. He's spent more than 10 million U.S. dollars fighting the claim.
Chen Wusheng, Chairman of General Protech Group Inc. said "What we have endured is painful, the losses for us are hard to calculate. We made declarations through two U.S. law offices before we entered the U.S. market, to prove our products don't violate any domestic intellectual property rights. But now we face lawsuits continuously. The real purpose is not to sue us, but to push us into bankruptcy. "
But U.S. officials maintained the investigations were balanced, and fair.
Xu Jiali, Professor of China University of Political Science and Law said "The counselor to the U.S. 337 Committee admits the investigation is to serve U.S. trade. It's a trade protectionism measure to make use of intellectual property rights during a trade war."
As China exports more high tech products to the U.S., the risks for such investigations are getting higher. Experts say although it's expensive to defend a 337 investigation, Chinese businesses should respond in order to ensure due process is followed.
Related stories
Editor:Xiong Qu |Source: CNTV.CN