Watch Video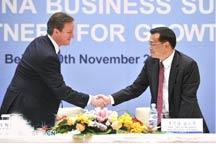 Play Video
British Prime Minister David Cameron continued his state visit today, by attending the UK-China Business Summit. Cameron was there with Chinese vice premier Li Keqiang, after his meeting with president Hu Jintao.
Li Keqiang gave three suggestions for the development of Sino-British trade, including increasing the size of bilateral trade, broadening fields for trade, and innovating a new economic mode. At the same time, he emphasized that the development of China is peacefully-oriented, and cooperative.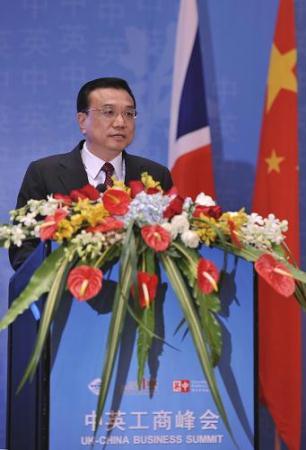 Chinese vice premier Li Keqiang
British Prime Minister David Cameron stated that bilateral trade ties between the two nations could still be so much stronger, when looking at the level of imports from Britain into China. He expressed that the goal of this trip is not only to seek business deals for big British companies like BP and Shell, but also to show that the bilateral trade between China and Britain has improved.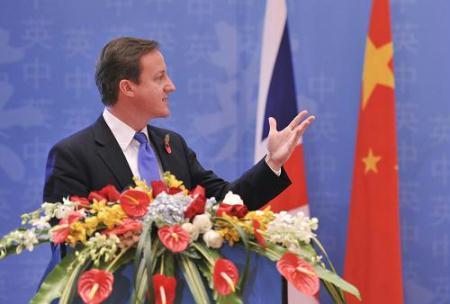 British Prime Minister David Cameron
Li Keqiang, Chinese Vice Premier said "China hopes to import more technology, equipment and competitive products from Britain. We support competent Chinese companies investing and expanding in Britain. We also hope that Britain, in line with its tradition of free trade, persists with and expands the openness of its market."
David Cameron, British Prime Minister said "We will always argue for greater Chinese access to European markets, and alongside that we need your help by, as you have said, the further opening of the Chinese economy as your growth continues. And I think this argument in favour of trade, in favour of openness, in favour of globalization, and in opposition to protectionism is going to be more and more important to our world in the years ahead."
Related stories