Watch Video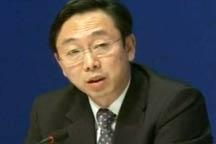 Play Video
Currency exchange rate tensions has been the hot topic, among all issues discussed, at the G20 Summit in Seoul. In a press conference at the end of the first day's meetings, China said the Federal Reserve's move to ease monetary policy has risked undermining global economic recovery. China also added that Washington "should not force others to take medicine for its own disease".
In a press conference, officials from Chinese central bank said that the Fed's move had caused "strong concern" around the globe, and major reserve countries ought to factor in the global impact of their policies.
Zhang Tao, Director-General of Int'l Department, PBOC said "Without a doubt, disorderly international capital inflows will make emerging countries very vulnerable. As emerging countries are important for the global economic recovery, it will greatly increase risks for the world economy."
Referring to an idea floated by Washington for numerical targets to be set for trade imbalances among G20 countries, officials from the Chinese Foreign Ministry said it was "not realistic" to have a current account target that fits all. And they said China will keep working on its exchange rate reform.
Chen Xu, Official of Chinese Foreign Ministry said "President Hu Jintao has emphasized China's determination in yuan exchange rate reform. The reform should be implemented under a good international environment, and would have to be gradual."
Chinese officials also say China should improve its exchange rate regime, bringing into greater play the role of market supply and demand, to gradually allow more flexibility in the yuan exchange rate while maintaining its basic stability on a reasonable and balanced level.
Editor:Xiong Qu |Source: CNTV.CN