Watch Video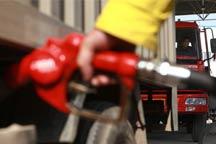 Play Video
To tackle the shortages, diesel producers have increased production, and even the government has stepped in to stabilize the market. So has it all worked?
Several days ago in the southern city of Shenzhen, many gas stations have stopped providing diesel, or put limitations on drivers. At one gas station, you must be a member to buy fuel.
One driver in Shenzhen said "I'm not a member, so I can't buy diesel."
To ease the diesel shortage, sources say China's oil giant Sinopec has encouraged its branch factories to increase production. The State Council is also asking local governments to take measures to stabilize the market.
Now, the measures are taking effect. The tension is gradually easing.
One driver in Shenzhen said "I can get diesel after an hour or half an hour of queuing."
Other drivers say the waiting time has shortened. Many gas stations are starting to provide diesel again, though there's still cap on volume.
One driver in Shenzhen said "I'm sure it will be fixed. Though it may take a little while, it will be solved."
The Chinese government continues to monitor the diesel market to ensure steady supply.
Editor:Xiong Qu |Source: CNTV.CN