Watch Video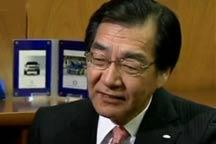 Play Video
Fuji Heavy Industries, maker of Subaru-brand cars, has announced a new five-year plan with an ambitious sales plan. The company is also likely to begin production of cars in China in 2012 to meet demand in the world's fastest growing economy.
The maker of Subaru cars is hoping for a near $1 billion profit this year, but says the strong yen has made conditions tougher.
Ikuo Mori, CEO of carmaker Fuji Heavy Industries, says the yen has exceeded even the most bearish of forecasts.
Ikuo Mori, CEO of Fuji Heavy Industries said "Basically, the outlook is for the strong yen to continue. Our wish is for the currency to come back a bit, but for the time being, it's going to be like this."
Fuji, owned 16.5 percent by Toyota, hiked its forecast in November on the back of brisk U.S. and China sales and now says a $960 million profit is possible.
Subaru's U.S. business has soared 23 percent this year, exceeding 237,000 vehicles, while it expects to sell about 57,000 cars in China and eventually expand production to the country.
Ikuo Mori said "China will become a massive market and in that regard, "What are we going to do in China?" is what we're thinking about right now. At our current level, how will we operate in the Japan, the U.S. and China?"
Fuji plans to target global sales of up to 900,000 vehicles in 2015 and 16, up 36 percent from this year's forecast.
Rival carmakers are expanding hybrid or electric vehicle production, but the first Subaru hybrid won't hit roads until 2012.
Editor:Xiong Qu |Source: CNTV.CN