Watch Video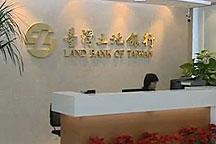 Play Video
China's Banking Regulatory Commission has granted approvals to 5 Taiwan banks to set up branches in the Mainland. The first branch will opened Thursday.
Taiwan's First Commercial Bank will be the first Taiwan Bank to debut on the mainland, with a branch office due to open Thursday.
The other four Taiwan banks receiving approval are Cathay United Bank, Land Bank of Taiwan, Chang Hwa Commercial Bank and Taiwan Cooperative Bank. All are expecting to open mainland branches this month.
Liu Junhao, Chief Representative of Cathay United Bank, Shanghai, said, "We could finally be here. The Chinese market has a huge domestic demand because it has 1.3 billion people. And the 12th five year plan allows us to expand our business here. There will be more Taiwan companies coming to invest in the Mainland."
It used to take two years for a Taiwan bank office to upgrade to a branch bank. Now it's only a year. That's really an exciting news for the many Taiwan banks with Mainland offices. The Bank of Taiwan, the island's biggest, is one of them. It hopes to open its branch before August next year. And many banks say offering customers the best service is their top goal.
Yan Guitian, Chief Representative of Bank of Taiwan, Shanghai, said, "We will keep improving our services, expanding financial packages in order to meet the need of customers."
The banking regulator notes the approval marks a substantial stop towards the cross-strait cooperation in banking sectors. It says it hopes to strengthen supervisory corporation with Taiwan's banking sector.
Editor:Zhang Jingya |Source: CNTV.CN