Watch Video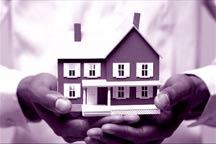 Play Video
2010 has just ended, but the local governments haven't yet said goodbye to the "one family, one new home" policy. Cities including Guangzhou and Haikou are sticking to the measures, to try and keep a lid on property prices.
It's been nearly nine months since Beijing initiated the "one family, one new home" policy. Since then, many cities have followed suit. The local governments of Guangzhou and Haikou say they'll continue with the policy. That's despite previous expectations the measures would wind up by the end of 2010.
The policy has gone some way in cooling Guangzhou's housing market. In the fourth quarter last year, the trade volume has dropped considerably.
One sales manager said "Many people bought homes before the policy was implemented. We still do deals every week, but just less than before."
But property prices in Guangzhou city have always been high. Industry insiders say the housing market is likely to see a rebound if the local governments cease the "one family, one new home" policy. Local governments are also under pressure to increase housing supply, and continue the construction of affordable housing.
Editor:Xiong Qu |Source: CNTV.CN