Watch Video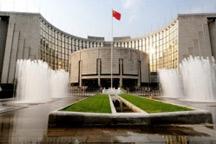 Play Video
China's central bank says one of its top priorities this year is keeping overall price levels under control and it will do so through a prudent monetary policy. A money-supply growth target has also been set to control inflationary risks.
The People's Bank of China said in its latest monetary policy report that inflationary pressures are a big concern. To help slow credit growth, the bank set a money-supply growth target of about 16 percent for 2011. Broad money supply, or M2, covers cash in circulation and all deposits. The 16 percent target for 2011 is lower than the nearly 20 percent reached last year.
The report also said controlling overall price levels will be a top priority in the year ahead, while the financial system should be kept secure.
China's consumer price index climbed 3.3 percent last year, exceeding the official target of 3 percent.
The Chinese government announced it would shift towards a "prudent" monetary policy last month. The latest report reiterates the need for a prudent policy, as liquidity, both internally and externally, is now adequate.
The PBOC says it will continue to use price and quantitative tools such as interest rate hikes, reserve requirement ratios and open market operations to control inflation in 2011.
Editor:Zhang Jingya |Source: CNTV.CN