Watch Video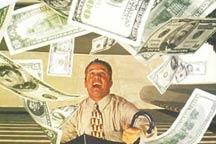 Play Video
China's not the only country battling inflation. From Asia to Africa and the Middle East, inflation has become a common challenge.
In Brazil, inflation surged to a six-year high of around 6 percent in January, forcing the central bank to raise interest rates. Already high rates have fueled a currency rally that has badly damaged Brazil's trade competitiveness.
India's inflation has stubbornly remained between 8.5 and 10.5 percent since last year. Surging food prices is behind the rising CPI figure. It's a heavy burden not only for its people, but also for the government.
In Vietnam, the consumer price index rose to a nearly two-year high of more than 12 percent in January. The State Bank of Vietnam dropped the dong's reference rate by 8.5 percent against the US dollar last Friday. It's the third time in a year, as authorities try to address festering economic problems.
Fresh figures also show that Eurozone inflation accelerated 2.4 percent in January, far outstripping the 2 percent target set by the European Central Bank.
Britain's January inflation numbers will make difficult reading for the Bank of England at a time when its inflation-fighting credentials are increasingly coming into question. Its annual consumer inflation surged by 3.7 percent in December, its highest level since November 2008 and double the central bank's target.
Even in the US, where inflation plunged to an historic low in the wake of the financial crisis, recent global inflation has impacted its consumer prices.
Facing inflation, governments in many emerging countries have raised reserved requirements and interest rates. Some countries have also rolled out administrative measures to tame commodity prices.
Editor:Xiong Qu |Source: CNTV.CN