Watch Video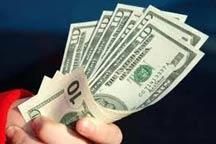 Play Video
The U.S. government owes nearly a third more money to China than previously thought. That's according to the U.S. Treasury Department, after it revised China's December holdings of U.S. Treasury debt up to 1.16 trillion U.S. dollars by the end of December 2010.
The number was an increase of "30 percent" from an estimate the government reported in the middle of the month. The data also shows China reduced its holdings by 4 billion dollars in December from November, but remains U.S.' largest creditor.
Japan raised its holdings to more than 880 billion U.S. dollars in December, while Britain also boosted its holdings. The U.S. Treasury says it made the change to its monthly report based on more accurate information it obtained in an annual survey.
Editor:Xiong Qu |Source: CNTV.CN