Watch Video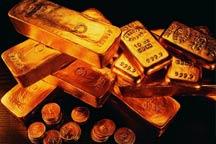 Play Video
With gold prices recently soaring on the international market, investors are showing an enthusiastic appetite for the precious metal. Some analysts are confident gold prices will continue to climb, while others are warning of the risks.
Over the past year, gold prices on the global market have climbed by around 30 percent. Regional conflicts have been a major factor driving price fluctuations. Gold prices saw a large decline at the end of last year, with the easing of tensions on the Korean Peninsula.
With the recent unrest in Egypt and Libya, gold is rebounding again. Analysts are also raising their expectations for prices of the yellow metal.
Many expect if the unrest in the Middle East continues, and if global inflationary pressures are not addressed, gold prices will continue the upward trend.
In China, together with the government's regulation of the property market, investors are increasingly putting their weight behind gold.
Industry insiders expect the gold market is likely to attract nearly 500 billion yuan in capital from the property market.
Gao Keran, R&D Manager of China Int'l Futures, Ningbo Operation said "Against the backdrop of soaring prices and government regulation, gold prices are likely to go up, but with fluctuations."
Ms. Li, Guangzhou resident said "Gold investment can protect their own value against inflation. It also has good potential to appreciate. I will buy more."
But some analysts are not so optimistic. Some warn that with expectations of intensive tightening on monetary policy, the gold market may face crunch times ahead.
Editor:Xiong Qu |Source: CNTV.CN