Watch Video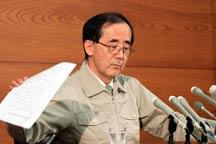 Play Video
Japan's central bank is set to inject a record 15 trillion yen into the money markets. It's also doubled its asset buying scheme, to ease the liquidity shortage facing the quake and tsunami-ravaged country. Analysts say the move shows the central bank's determination to keep borrowing costs low and stable.
As Japan struggles to gauge the economic cost of its worst crisis since World War Two, the Bank of Japan moved quickly to try to keep financial markets stable.
The Bank of Japan is offering to pump a record 15 trillion yen, or 183 billion U.S. dollars, into the money market. It may also ease its ultra-loose policy further to calm the country's jittery markets.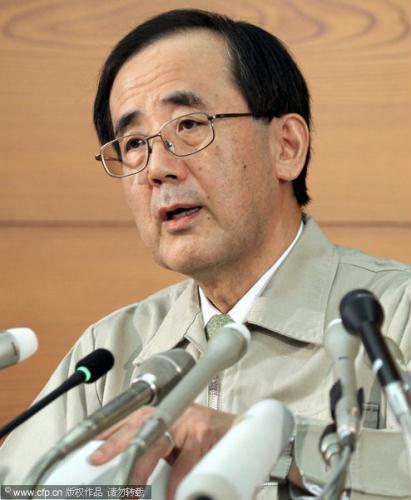 Masaaki Shirakawa, governor of the Bank of Japan, speaks during a news
conference, in Tokyo, Japan, on Monday, March 14, 2011. The Bank of Japan
poured a record amount of cash into the financial system and doubled the
size of its asset-purchase plan to shield the economy from the effects
of the nation's strongest earthquake on record.
Masaaki Shirakawa, Governor of Bank of Japan said "The Bank of Japan will do its best to ensure stability in the financial markets, and supply adequate liquidity. Rest assured that the central bank and commercial banks will work together to provide enough cash."
Meanwhile, the central bank board also decided - by a vote of 8-1 - to expand a fund pool for buying assets and conducting market operations. It will expand a collateral of 5 trillion yen, to 40 trillion yen.
The move is aimed at preventing a worsening of business sentiment and risk-aversive behavior in the financial markets. The BOJ unanimously decided to keep its key rate on hold at near zero.
But some analysts say the central bank may go even further, as the extensive damage caused by the quake becomes gradually apparent.
Editor:Xiong Qu |Source: CNTV.CN